ALL Pottery-A-Go-Go offers
the Funnest Activity on the Island
Come Rain or Shine!
For Adults & Children of All Ages!
WE ARE NOT A STORE FRONT...
BUT A VIRTUAL STORE THAT OFFERS POTTERY TO GO...
WITH A MINIMUM PURCHASE OF $200.00
WE CAN ARRANGE A CUSTOM POTTERY PAINTING PARTY
AT ANY LOCATION OF YOUR CHOICE.

Whether you live on the island or are just visiting... from 1 to 100 Painters!
We offer the convenience of shopping online for your pottery and colors,
with delivery & pick up services to your Home, Office, Hotel, Bed & Breakfast,
Park, the Beach, any location of your choice! Minimum purchase of $200.00 in order to qualify.
All the supplies you will need come in our "Signature Polka Dot Bags".
We make arrangements to pick up.. or leave with the Concierge.
Shipping services provided at minimal cost and we never charge a packing fee.
All our products are Non-Toxic, Non-Staining, Soap & Water Clean Up and Dishwasher Safe.

One of our most popular parties! Let them Eat Cake & Paint it Too! Selections include, Cupcakes, Ice Cream Sundaes and more! In addition, order our fabulous
"Signature" Fairy Cakes & Fresh Berry Punch for that special day!

One of a kind creations, created to your specifications...
We specialize in a custom painted Signature Birthday Plates,
Monogrammed Wedding Platters, Birth Announcements in any theme,
also custom logos for Corporate celebrations.
Looking for the perfect gift for that someone who has everything!
We have instructions along with plenty of samples for you to view for inspiration...
or we can come to you and custom paint a special piece for any occassion!
ALL OUR PRODUCTS ARE NON-TOXIC AND DISHWASHER SAFE.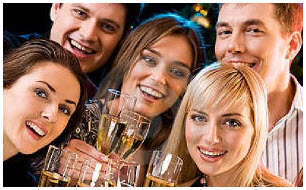 Included a "Complimentary Antipasti Plattter" to serve at your even!
Minimum purchase requirements apply.

What ever the reason or celebration... All is delivered to your location of choice!
Minimum purchase requirements apply.


Sample Selections, Custom Design Services & Class Set Up
All inquiries please email us at Potteryagogo@gmail.com
Thank You for Visiting our Site!