POTTERY-A-GO-GO...
It's Fun... It's Easy...
Just add Water and a Glass of Wine!!!

Private Event Locations, Set Up & Supplies
We can schedule any type of private BYOB ceramic painting party, at any location of your choice. We've held our events in private homes, parks, offices and other places of business. All you will need to provide is enough tables, space and chairs for your guests and we will bring everything else you will need for your class.
Short on time.... We can also arrange Catering Services and/or Rental Equipment and Party Decor for you. (Additional fees apply based on services needed.)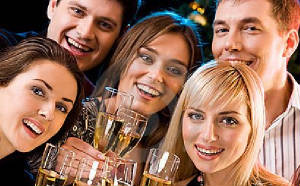 "Full Service" Guest Registration
Simply provide us with your guest list and
we will customize an electric invitation to be sent to all your guests.
In addition, Pottery-A-Go-Go will follow up and confirm all R.S.V.P's.
Consider Us "Your" Professional Party Planner
Food & Beverage
Each guest or Host provides wine and/or an appetizer of their choice.
With a minimum of 6 painters, we will share in the festivites and provide
a COMPLIMENTARY ANTIPASTI PLATTER for the Hostess.
Party pricing starts at $40.00 per painter.
(A minimum purchase for $240.00 in Bisqueware required in order to qualify.)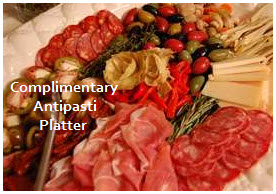 Art Project & Pottery Selection
Fun & Fresh Designs for Today's Casual Entertaining...
We will provide you with two photo samples of different projects
or sketch up a special design/theme just for you!
Each guest will recieve One Serving Plate to paint,
everyone will learn the same painting technique and paint the same project.
We will bring a finished sample of what is being taught to the event
so everyone can see what thier finished master piece
will look like after it has been fired!
Pricing/Payment

Pottery pricing starts at $40.00 per person, with a minimum of 6 attendees.
Or $56.00 Per Couple, One Platter per couple to share and paint together,
minimum of 4 couples. Minimum purchase of $224.00 in Bisqueware
required in order to qualify. Plus Artist Fee of $50.00 for a minimum of
2 hours instruction and design services.

To request a private event you can message us "Click Here" or email us at potteryagogo@gmail.com.
After we receive your request we will contact you within 24 hours to arrange all the details.
Please be booked and deposited at least 2 weeks prior to your event date,
in order to ensure inventory and allow time to create custom designed platter.
Let the Party Begin!!!

Supplies & Set-Up
Each event is customized to your specific needs and/or theme. Whether you are hosting an event in your home or at a place of business we bring all the painting supplies you will need for the event, set up and clean up.
All you will need to provide is enough tables, space and chairs for your guests
Artist fee starting at $50.00 (minimum 2 hours) for teaching class and design services.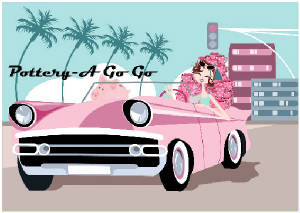 for frequently Asked Questions & Policies.